Regular price
$22.00
Sale price
$17.00
Unit price
per
Size chart
View full details
Details
Be sure to get this As Colour Tall Tee Burgundy here at Urban Wear! It features round neckline, short sleeves and an oversized tee. This is made from 100% cotton making it super comfortable for daily wear.
Model is 6' tall.
Model is wearing Large Size.
Material: 100% Cotton
Brand
AS colour designs and manufactures quality basics. It produces premium apparel that will stand the test of time.
Shipping
free shipping for all orders that are over $100
Return
If you are not 100% satisfied with your purchase, you can return your item(s) to us for an immediate exchange.
Well made tee.
Quality tee. Very comfortable - good value.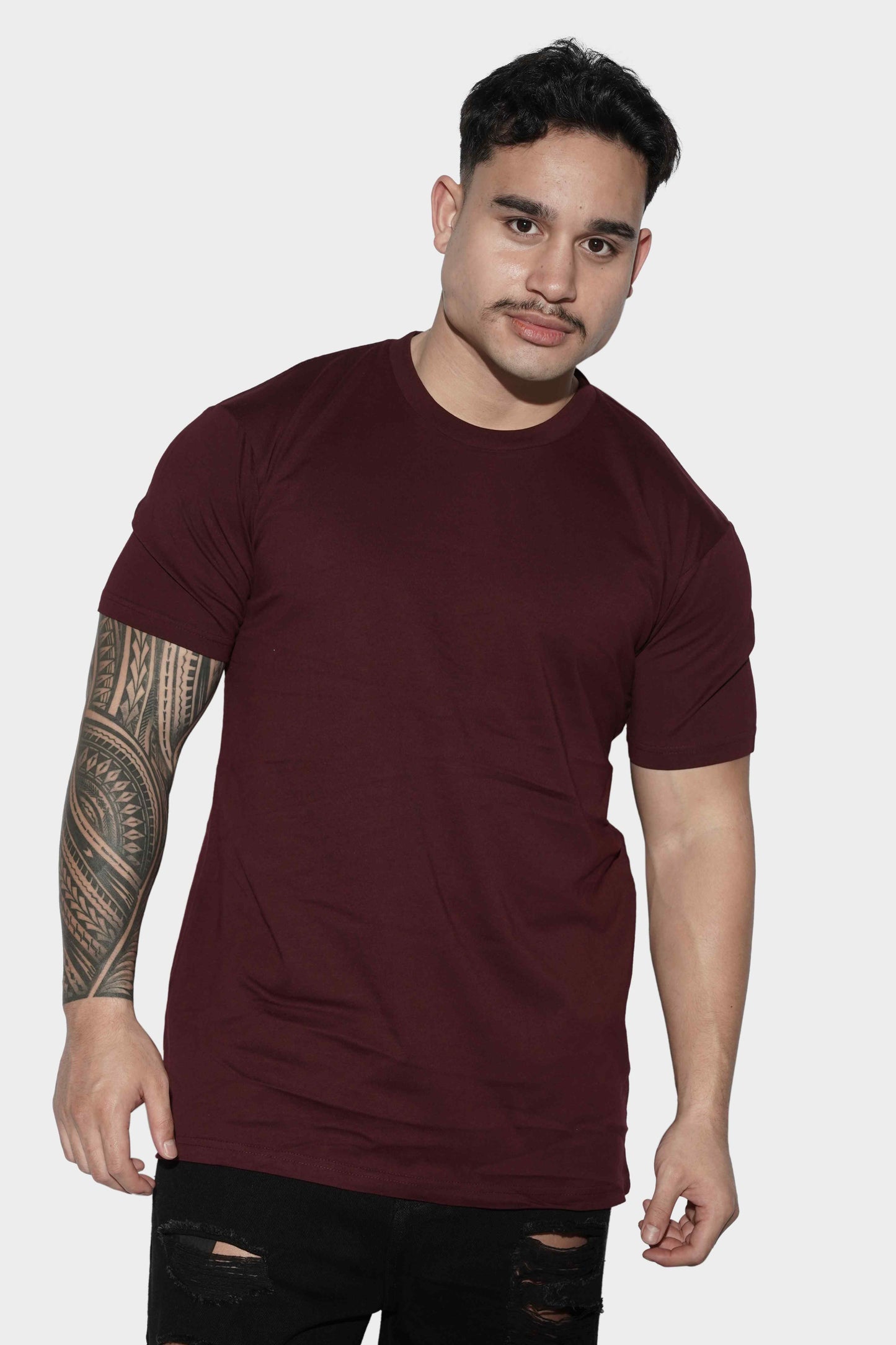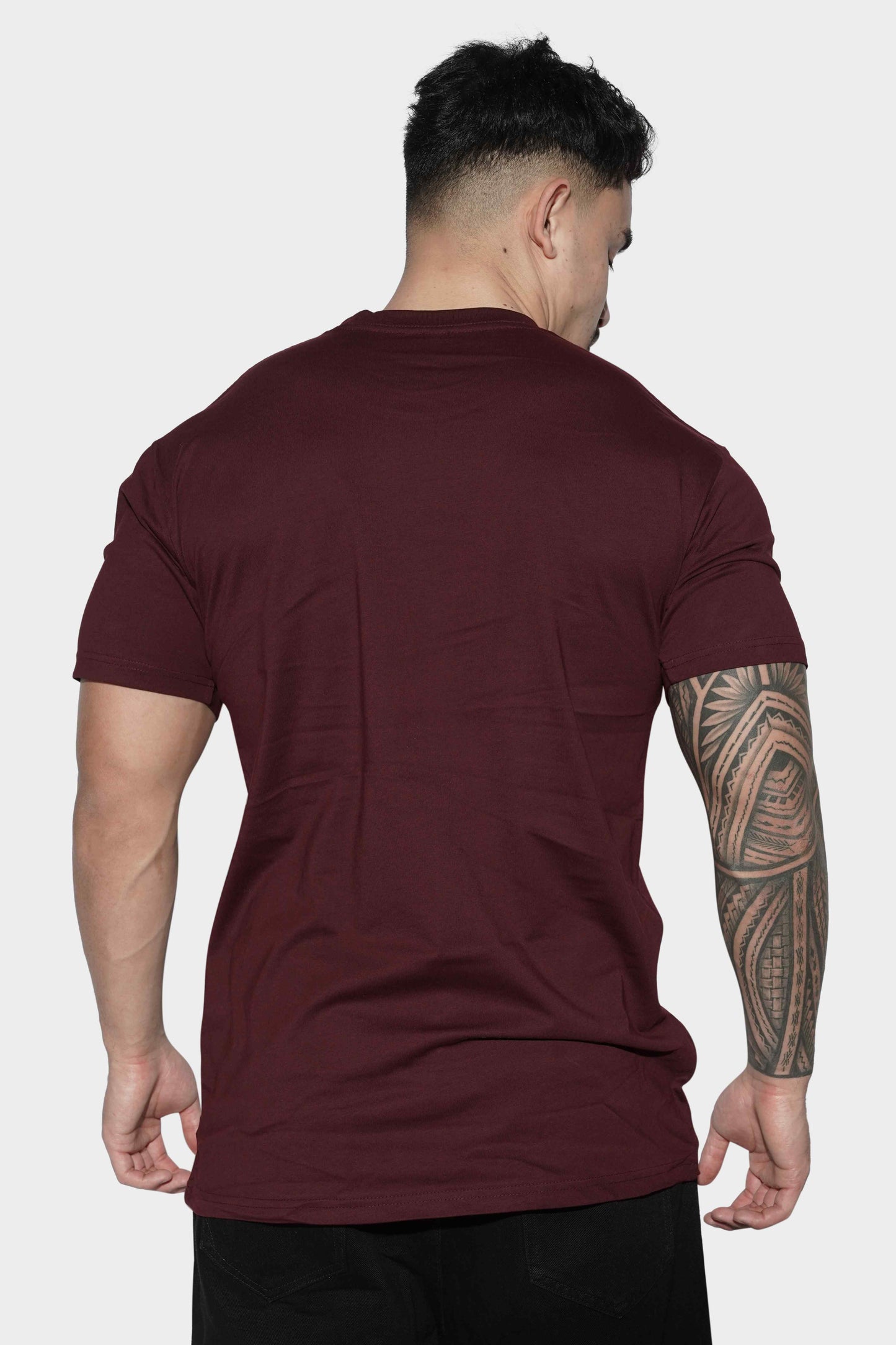 MEN'S TOPS - Excluding Pro Club
| Size | Chest (CM) | Chest (INCH) |
| --- | --- | --- |
| S | 84-92 | 34-36 |
| M | 92-100 | 37-39 |
| L | 100-108 | 40-42 |
| XL | 108-116 | 43-45 |
| XXL | 116-124 | 46-48 |
| 3XL | 124-130 | 49-51 |
| 4XL | 130-136 | 51-53 |
| 5XL | 136-142 | 53-55 |
MEN'S TOPS - Pro Club
| Size | Chest (CM) | Chest (INCH) |
| --- | --- | --- |
| M | 100-105 | 20-21 |
| L | 110-115 | 22-23 |
| XL | 120-125 | 24-25 |
| XXL | 132-137 | 26-27 |
| 3XL | 142-147 | 28-29 |
| 4XL | 150-155 | 29.5-30.5 |
| 5XL | 156-161 | 31-33 |
| 7XL | 168-173 | 33-35 |
MEN'S BOTTOMS
| Size (On Tag) | Waist (CM) | Waist (INCH) |
| --- | --- | --- |
| S | 76-81 | 30-32 |
| M | 81-86 | 32-34 |
| L | 86-91 | 34-36 |
| XL | 91-96 | 36-38 |
| XXL | 96-101 | 38-40 |
| 3XL | 101-107 | 40-42 |
| 4XL | 107-113 | 42-44 |
| 5XL | 113-119 | 44-46 |
MEN'S JACKETS + OUTERWEAR
| Size (On Tag) | Chest (CM) | Chest (INCH) | Length |
| --- | --- | --- | --- |
| S | 95-100 | 36-38 | Varies |
| M | 100-105 | 38-40 | Varies |
| L | 105-110 | 40-42 | Varies |
| XL | 110-115 | 42-44 | Varies |
| XXL | 115-120 | 44-46 | Varies |
| 3XL | 120-125 | 46-48 | Varies |
| 4XL | 125-130 | 48-50 | Varies |
| 5XL | 130-135 | 50-52 | Varies |
MEN'S JERSEYS
| SIZE | CHEST (CM) | LENGTH (CM) | CHEST (INCH) | LENGTH (INCH) |
| --- | --- | --- | --- | --- |
| S | 88 - 96 | 70.5 | 35 - 37.5 | 28 |
| M | 96 - 104 | 83.5 | 37.5 - 41 | 33 |
| L | 104 - 112 | 86.4 | 41 - 44 | 34 |
| XL | 112 - 124 | 89.2 | 44 - 48.5 | 35 |
| 2XL | 124 - 136 | 93 | 48.5 - 53.5 | 36 |
MEN'S HEADWEAR
| CM | INCHES | FITTED |
| --- | --- | --- |
| 54 | 21 ¼ | 6 ¾ |
| 55 | 21 ⅝ | 6 ⅞ |
| 56 | 22 | 7 |
| 57 | 22 ⅜ | 7 ⅛ |
| 58 | 22 ¾ | 7 ¼ |
| 59 | 23 ⅛ | 7 ⅜ |
| 60 | 23 ½ | 7 ½ |
| 61 | 23 ⅞ | 7 ⅝ |
| 62 | 24 ¼ | 7 ¾ |
| 63 | 24 5/8 | 7 ⅞ |
| 64 | 25 | 8 |
| 66 | 25 ¾ | 8 ¼ |
| 68 | 26 ½ | 8 ½ |
MEN'S FOOTWEAR
| US | UK | EU | CM | INCH |
| --- | --- | --- | --- | --- |
| 6 | 5 | 38 | 24 | 9.4 |
| 6.5 | 5.5 | 38.5 | 24.5 | 9.6 |
| 7 | 6 | 39 | 25 | 9.8 |
| 7.5 | 6.5 | 40 | 25.5 | 10 |
| 8 | 7 | 40.5 | 26 | 10.2 |
| 8.5 | 7.5 | 41 | 26.5 | 10.4 |
| 9 | 8 | 42 | 27 | 10.6 |
| 9.5 | 8.5 | 42.5 | 27.5 | 10.8 |
| 10 | 9 | 43.5 | 28 | 11 |
| 10.5 | 9.5 | 44.5 | 28.5 | 11.2 |
| 11 | 10 | 45 | 29 | 11.4 |
| 11.5 | 10.5 | 45.5 | 29.5 | 11.6 |
| 12 | 11 | 46 | 30 | 11.8 |
| 12.5 | 11.5 | 46.5 | 30.5 | 12 |
| 13 | 12 | 47 | 31 | 12.2 |
| 13.5 | 12.5 | 47.5 | 31.5 | 12.4 |
| 14 | 13 | 48 | 32 | 12.6 |
| 14.5 | 13.5 | 48.5 | 32.5 | 12.8 |
| 15 | 14 | 49 | 33 | 13 |
WOMEN'S TOPS
| Size (On Tag) | SIZE (AU & UK) | SIZE (US) | BUST (CM) | WAIST (CM) |
| --- | --- | --- | --- | --- |
| XXS | 4 - 6 | 1 - 2 | 73 - 78 | 57 - 62 |
| XS | 6 - 8 | 2 - 4 | 79 - 84 | 62 - 66 |
| S | 8 - 10 | 4 - 6 | 84 - 89 | 66 - 70 |
| M | 10 - 12 | 6 - 8 | 89 - 94 | 70 - 75 |
| L | 12 - 14 | 8 - 10 | 94 - 99 | 75 - 80 |
| XL | 14 - 16 | 10 - 12 | 99 - 101 | 80 - 87 |
| XXL | 16 - 18 | 12 - 14 | 101 - 106 | 87 - 91 |
WOMEN'S BOTTOMS
| Size (On Tag) | SIZE (AU & UK) | SIZE (US) | WAIST (CM) | HIPS (CM) |
| --- | --- | --- | --- | --- |
| XXS | 4 - 6 | 1 - 2 | 57 - 62 | 83 - 87 |
| XS | 6 - 8 | 2 - 4 | 62 - 66 | 87 - 92 |
| S | 8 - 10 | 4 - 6 | 66 - 70 | 87 - 92 |
| M | 10 - 12 | 6 - 8 | 70 - 75 | 98 - 102 |
| L | 12 - 14 | 8 - 10 | 75 - 80 | 98 - 102 |
| XL | 14 - 16 | 10 - 12 | 80 - 87 | 107 - 112 |
| XXL | 16 - 18 | 12 - 14 | 87 - 91 | 112 - 117 |
WOMEN'S HEADWEAR
| CM | INCHES | FITTED |
| --- | --- | --- |
| 54 | 21 ¼ | 6 ¾ |
| 55 | 21 ⅝ | 6 ⅞ |
| 56 | 22 | 7 |
| 57 | 22 ⅜ | 7 ⅛ |
| 58 | 22 ¾ | 7 ¼ |
| 59 | 23 ⅛ | 7 ⅜ |
| 60 | 23 ½ | 7 ½ |
| 61 | 23 ⅞ | 7 ⅝ |
| 62 | 24 ¼ | 7 ¾ |
| 63 | 63 ⅝ | 7 ⅞ |
| 64 | 25 | 8 |
| 66 | 25 ¾ | 8 ¼ |
| 68 | 26 ½ | 8 ½ |
WOMEN'S FOOTWEAR
| US | UK | EU | LENGTH (CM) | LENGTH (INCH) |
| --- | --- | --- | --- | --- |
| 5 | 3 | 35-36 | 21.6 | 8.5 |
| 5.5 | 3.5 | 36 | 22.05 | 8.7 |
| 6 | 4 | 36-37 | 22.5 | 8.9 |
| 6.5 | 4.5 | 37 | 23 | 9.1 |
| 7 | 5 | 37-38 | 23.5 | 9.3 |
| 7.5 | 5.5 | 38 | 23.8 | 9.4 |
| 8 | 6 | 38-39 | 24.1 | 9.5 |
| 8.5 | 6.5 | 39 | 24.6 | 9.7 |
| 9 | 7 | 39-40 | 25.1 | 9.9 |
| 9.5 | 7.5 | 40 | 25.5 | 10 |
| 10 | 8 | 40-41 | 25.9 | 10.2 |
| 10.5 | 8.5 | 41 | 26.3 | 10.4 |
| 11 | 9 | 41-42 | 26.7 | 10.5 |
KIDS FOOTWEAR
| US | UK | EUR | CM | INCH |
| --- | --- | --- | --- | --- |
| 0.5 | 0 | 16 | 8.3 | 3.3 |
| 1 | 0.5 | 16 | 8.9 | 3.5 |
| 1.5 | 1 | 17 | 9.2 | 3.6 |
| 2 | 1 | 17 | 9.5 | 3.7 |
| 2.5 | 1.5 | 18 | 10.2 | 4 |
| 3 | 2 | 18 | 10.5 | 4.1 |
| 3.5 | 2.5 | 19 | 10.8 | 4.3 |
| 4 | 3 | 19 | 11.4 | 4.5 |
| 4.5 | 3.5 | 20 | 11.7 | 4.6 |
| 5 | 4 | 20 | 12.1 | 4.8 |
| 5.5 | 4.5 | 21 | 12.7 | 5 |
| 6 | 5.5 | 22 | 13 | 5.1 |
| 6.5 | 5.5 | 22 | 13.3 | 5.2 |
| 7 | 6 | 23 | 14 | 5.5 |
| 7.5 | 6.5 | 23 | 14.3 | 5.6 |
| 8 | 7 | 24 | 14.6 | 5.7 |
| 8.5 | 7.5 | 25 | 15.2 | 6 |
| 9 | 8 | 25 | 15.6 | 6.1 |
| 9.5 | 8.5 | 26 | 15.9 | 6.3 |
| 10 | 9 | 27 | 16.5 | 6.5 |
| 10.5 | 9.5 | 27 | 16.8 | 6.6 |
| 11 | 28 | 10 | 17.1 | 6.7 |
| 11.5 | 29 | 10.5 | 17.8 | 7 |
| 12 | 30 | 11 | 18.1 | 7.1 |
| 12.5 | 30 | 11.5 | 18.4 | 7.2 |
| 13 | 31 | 12 | 19.1 | 7.5 |
| 1 | 32 | 13 | 19.7 | 7.8 |
| 1.5 | 33 | 14 | 20.3 | 8 |
| 2 | 33 | 1 | 20.6 | 8.1 |
| 2.5 | 34 | 1.5 | 21 | 8.3 |
| 3 | 34 | 2 | 21.6 | 8.5 |
| 3.5 | 35 | 2.5 | 21.9 | 8.6 |
| 4 | 36 | 3 | 22.2 | 8.7 |
| 4.5 | 36 | 3.5 | 22.9 | 9 |
| 5 | 37 | 4 | 23.2 | 9.1 |
| 5.5 | 37 | 4.5 | 23.5 | 9.3 |
| 6 | 38 | 5 | 24.1 | 9.5 |
| 6.5 | 38 | 5 | 24.4 | 9.6 |
| 7 | 39 | 6 | 24.8 | 9.8 |